Everything You'll Need For Your Dream Event
CREATE THE EXPERIENCE YOU'VE ALWAYS DREAMT ABOUT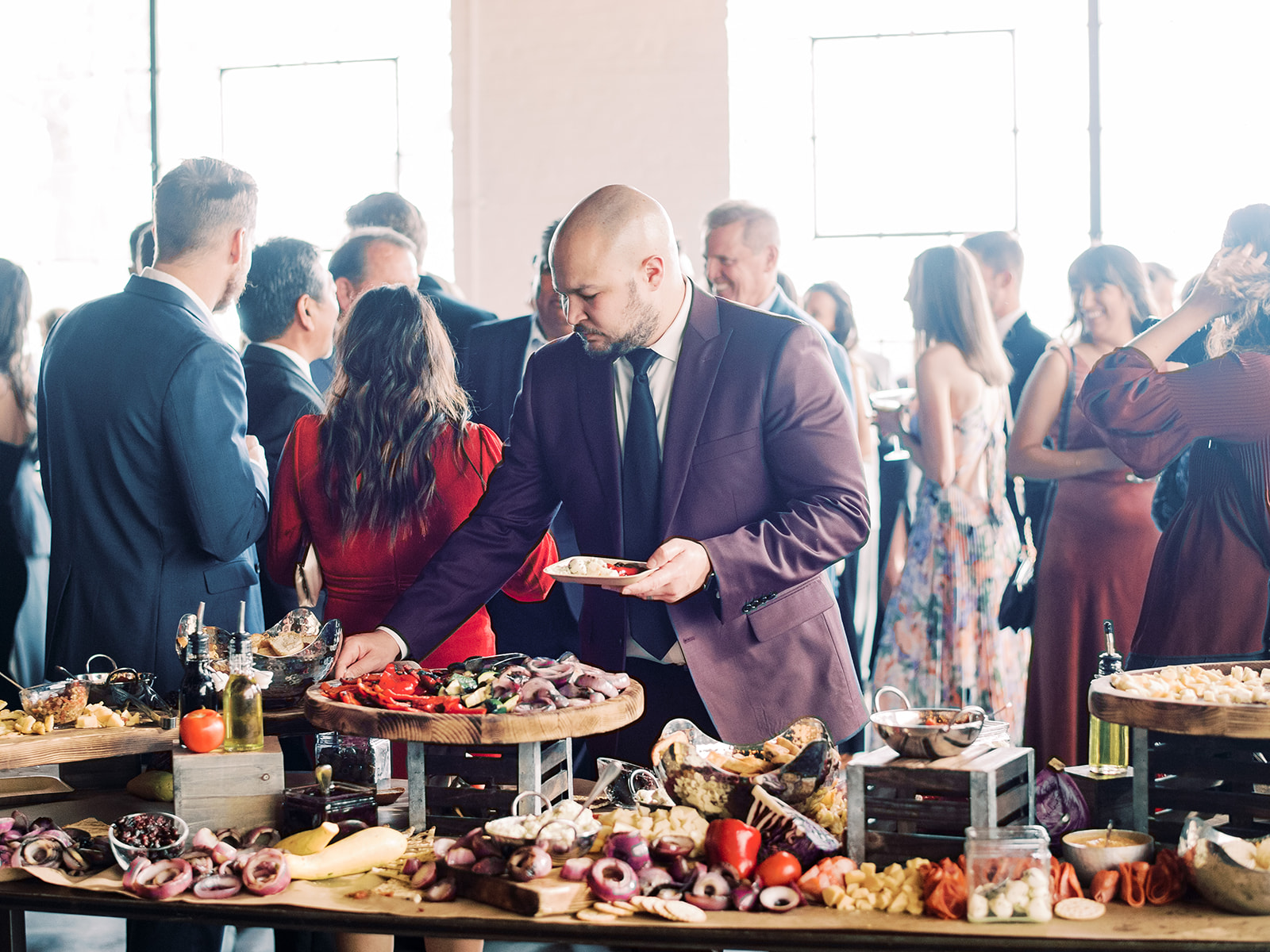 Approved
Catering Vendors
At Moss, we require the use of one of the following approved caterers.
Approved Bartending Vendors
Oak & Olive
Oak & Olive offers a wide variety of custom all-inclusive bar packages for your event. Oak & Olive's TIPS certified bartenders operate at the highest level of service to enhance your guest's bar experience, each and every time! Please contact Oak & Olive at events@drinkoakandolive.com for more details.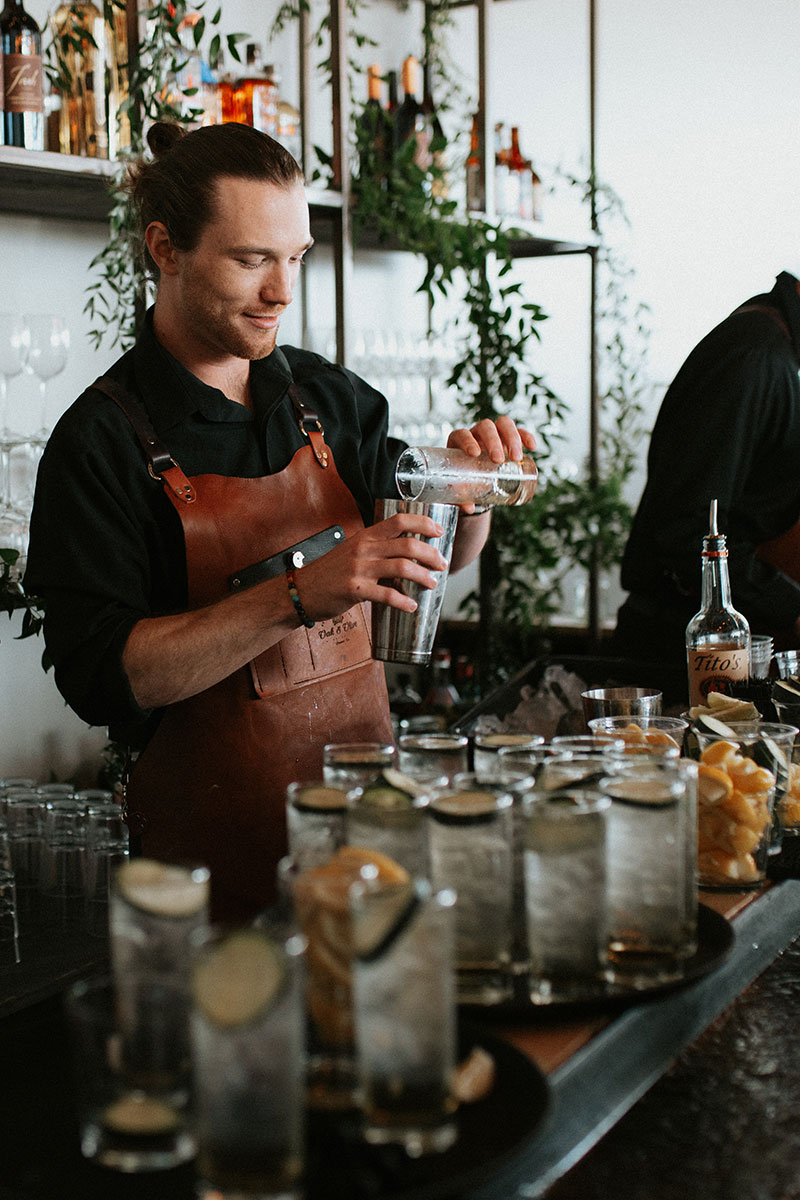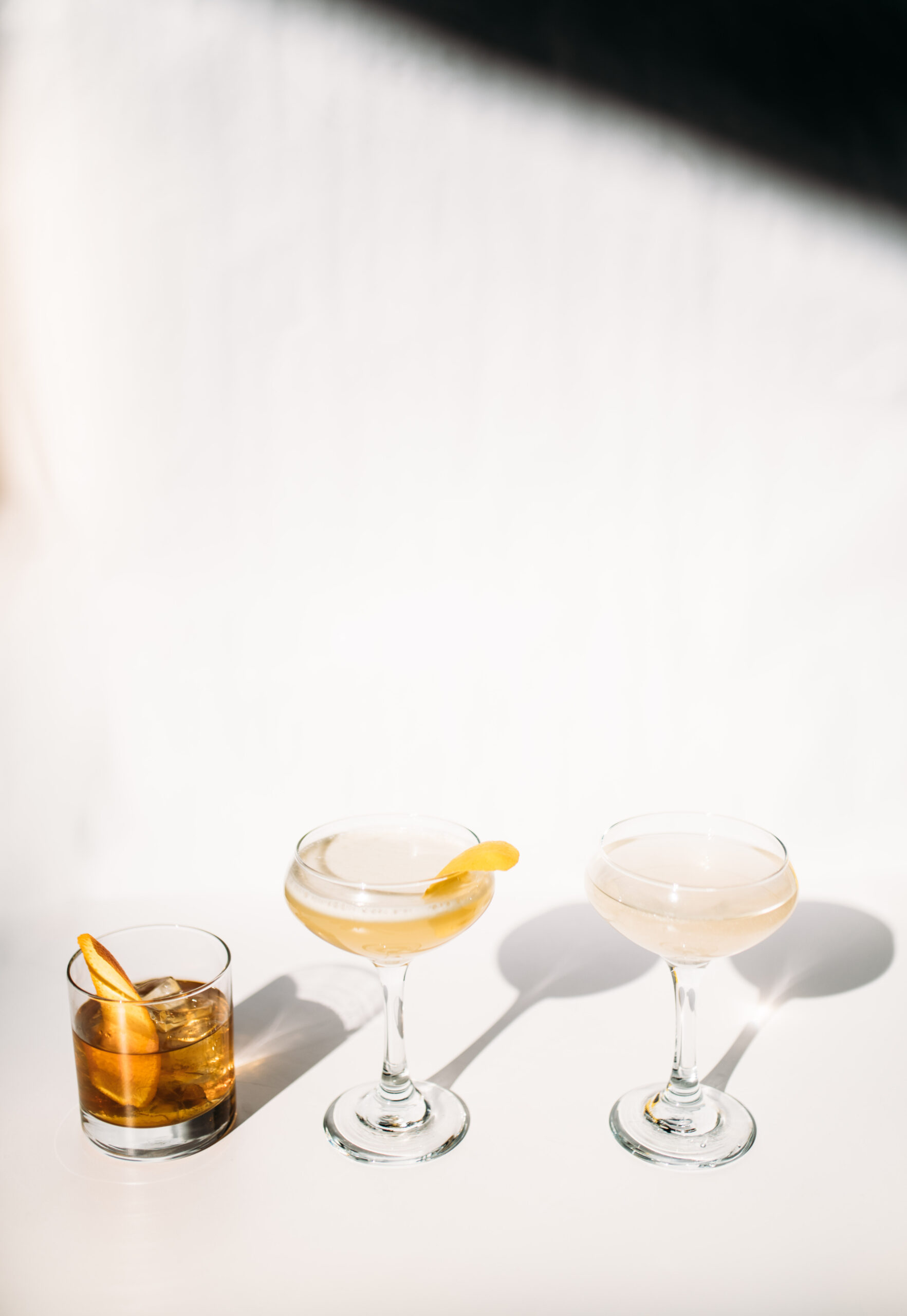 Peak Beverage
Peak Beverage's all-inclusive bar packages provide everything that you need to host a bar at your special event – including professional bartenders, glassware, unlimited alcohol, set-up, breakdown, event management, N/A beverages, and speciality ingredients. Through the combination of their Beverage Catering Company and their Retail Liquor Store, Peak ensures that the planning process is simple and that your options are limitless. To begin planning the bar for your event, please visit www.peakbev.com/get-proposal or give them a call at 720-722-1140.
Exclusive Rental Company:
Event Rents
Moss is proud to partner with Event Rents for all your rentals needs! Based in Denver, Event Rents is Colorado's premier party rental provider. Our exceptional client service, quality products and attention to detail are the components that have made us the superior choice in the event rental industry. We are committed to providing our clients a first-rate level of expertise, service and responsiveness. We are a steady resource so that our clients can focus their energy on the special event at hand. Simply, we do our job, so that your special event is just that — special.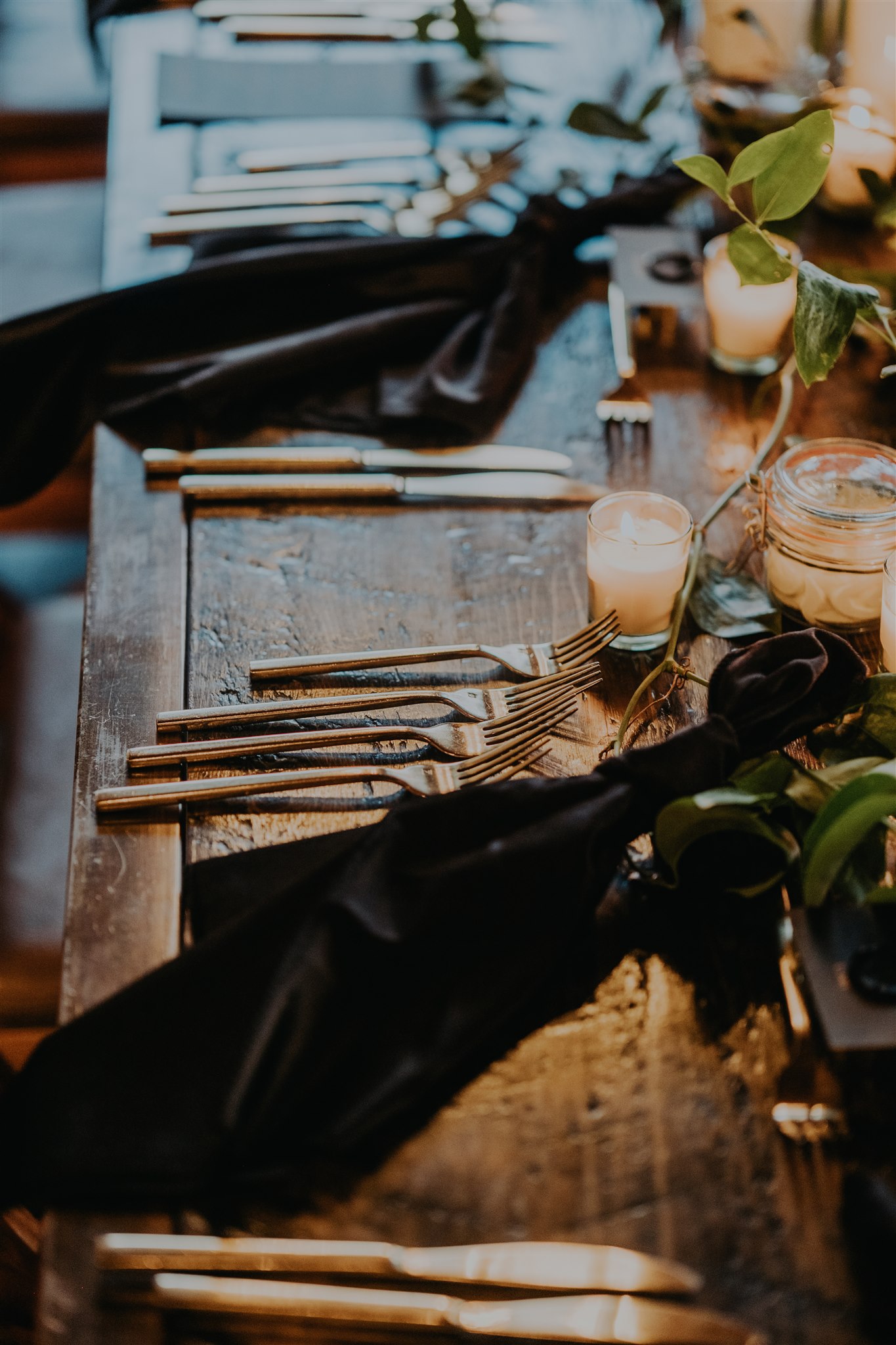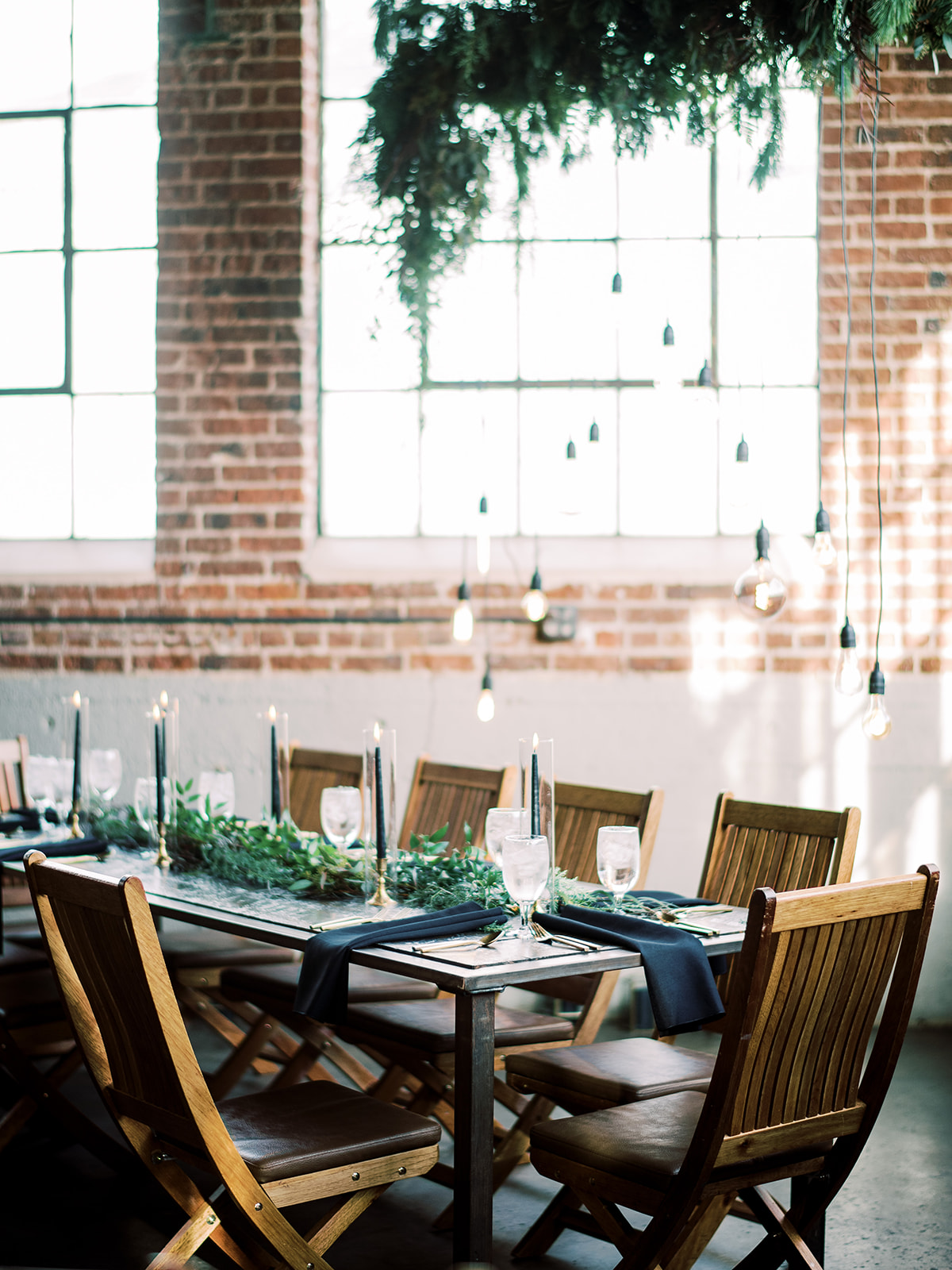 Recommended Rental Enhancements:
Rustic Rentals
Moss' creative and artistic owners are proud to offer their distinctive, custom furniture as rental items to enhance your event. Such items include handcrafted farm-style tables, cocktail tables, and an additional bar! A current catalog is available upon request.
Bear Aesthetic
Moss is proud to partner with Bear Aesthetic as our Event Design and Décor Partner! Their Event Design Team's personalized design process gets to the heart of your event. Inventory includes: backdrops, lounge sets, bars and cocktail tables, centerpieces, candles and more. For more information, please check out their website.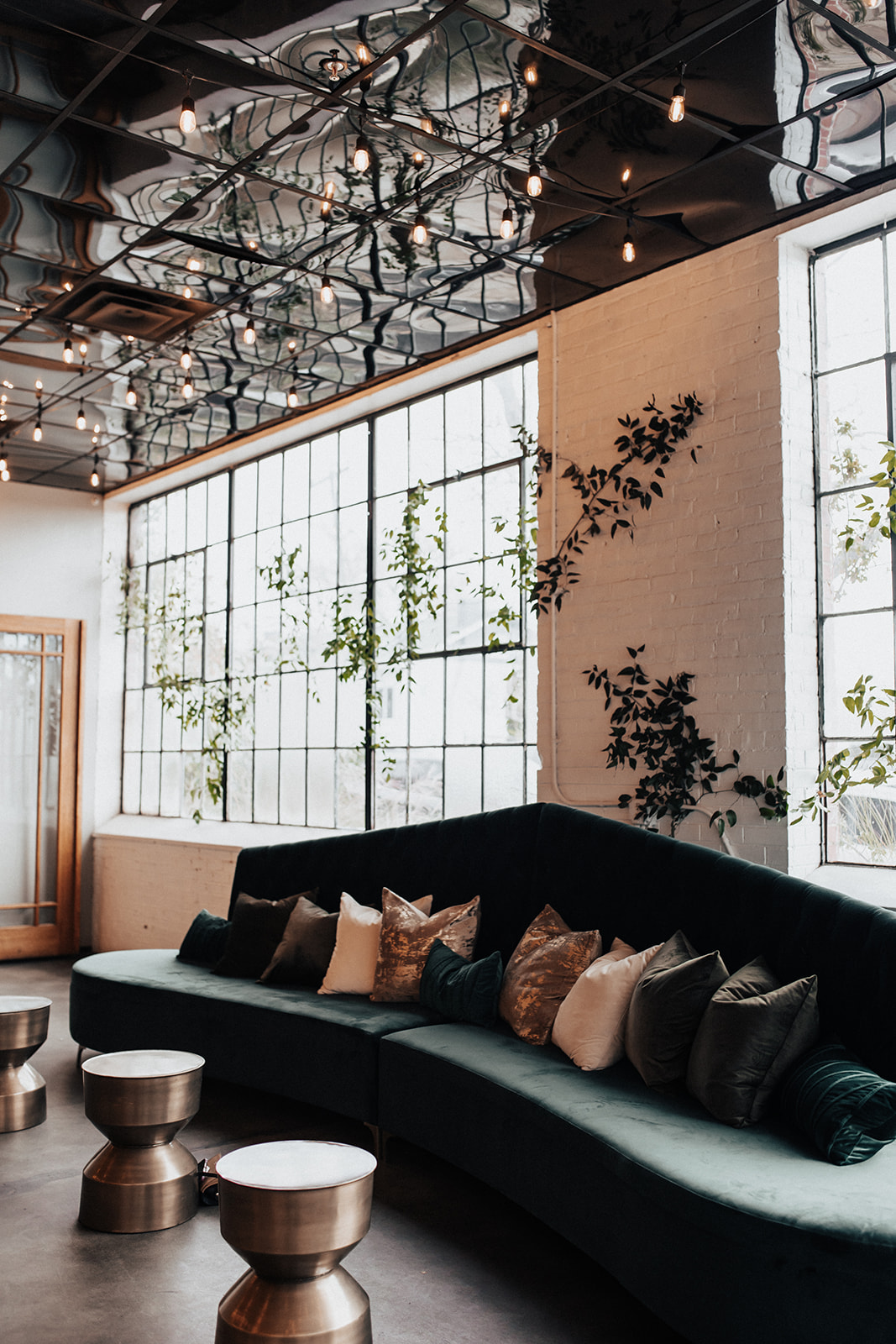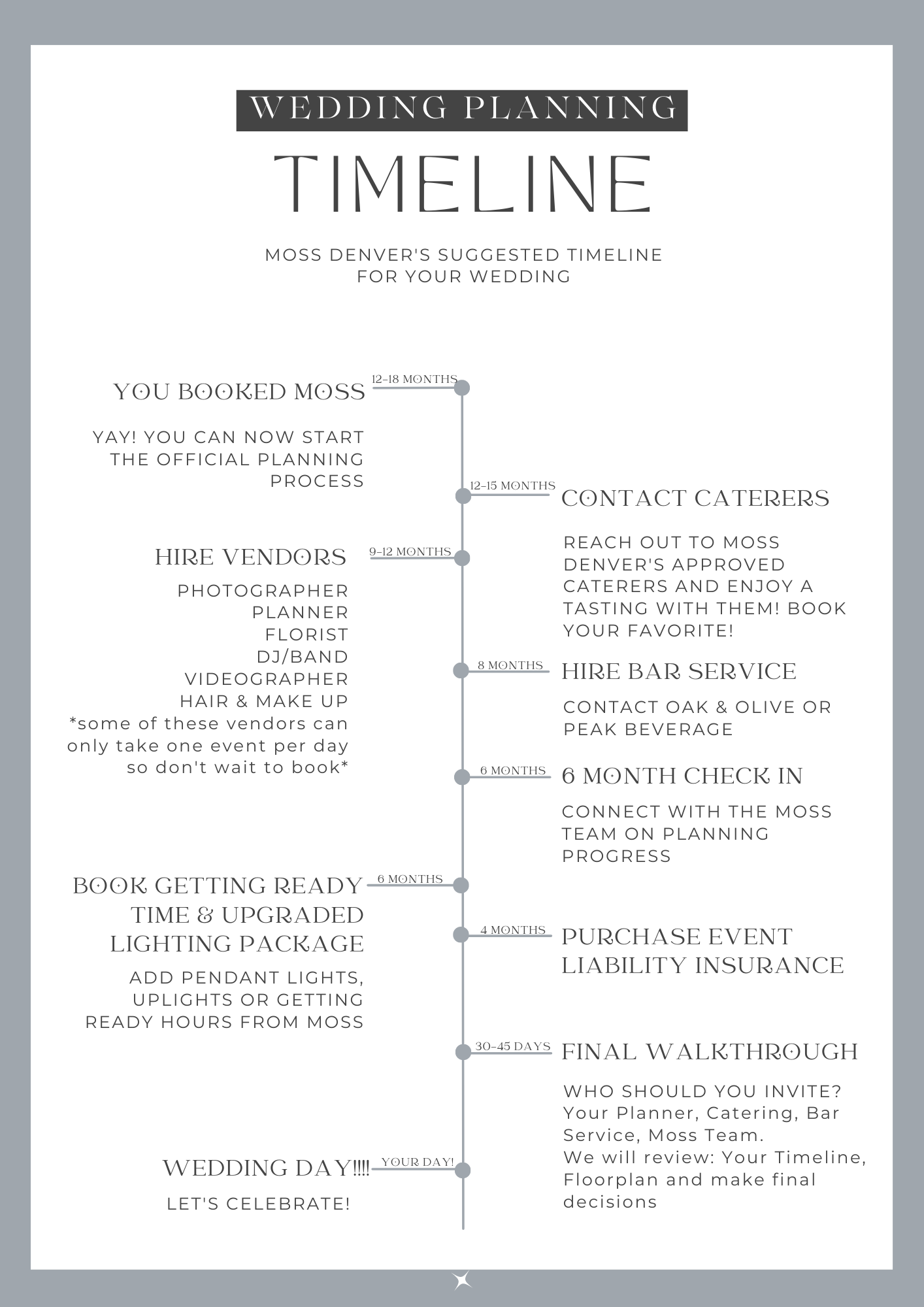 Suggested Planning Timeline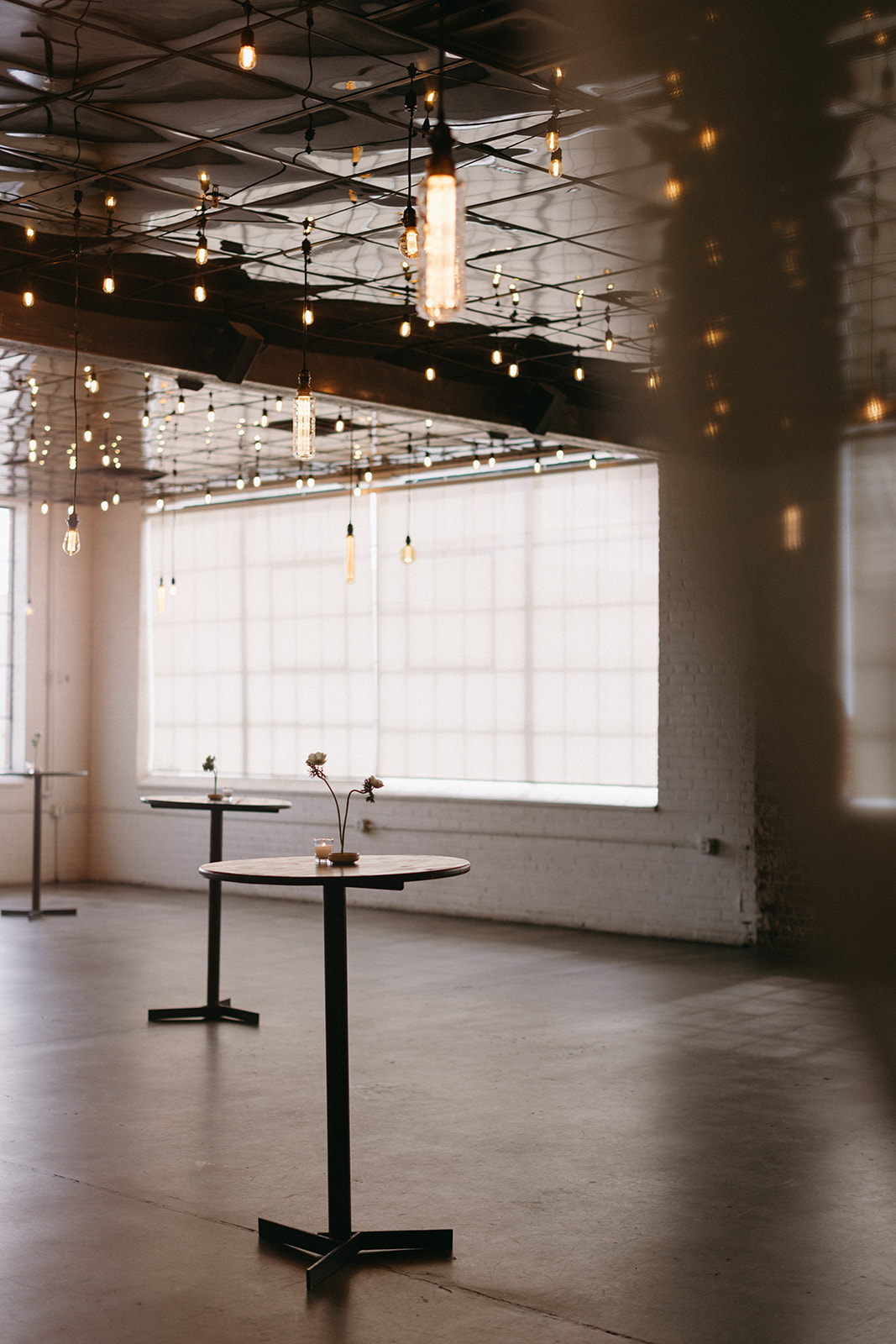 Edison Room Pendant Lighting
Capture an intimate experience for your guests in the Edison Room with the addition of pendant lighting. This overhead lighting package was designed specifically for the Edison Room. In addition to the existing Edison bulbs we add bulbs in varied lengths and shapes to create dimension and depth.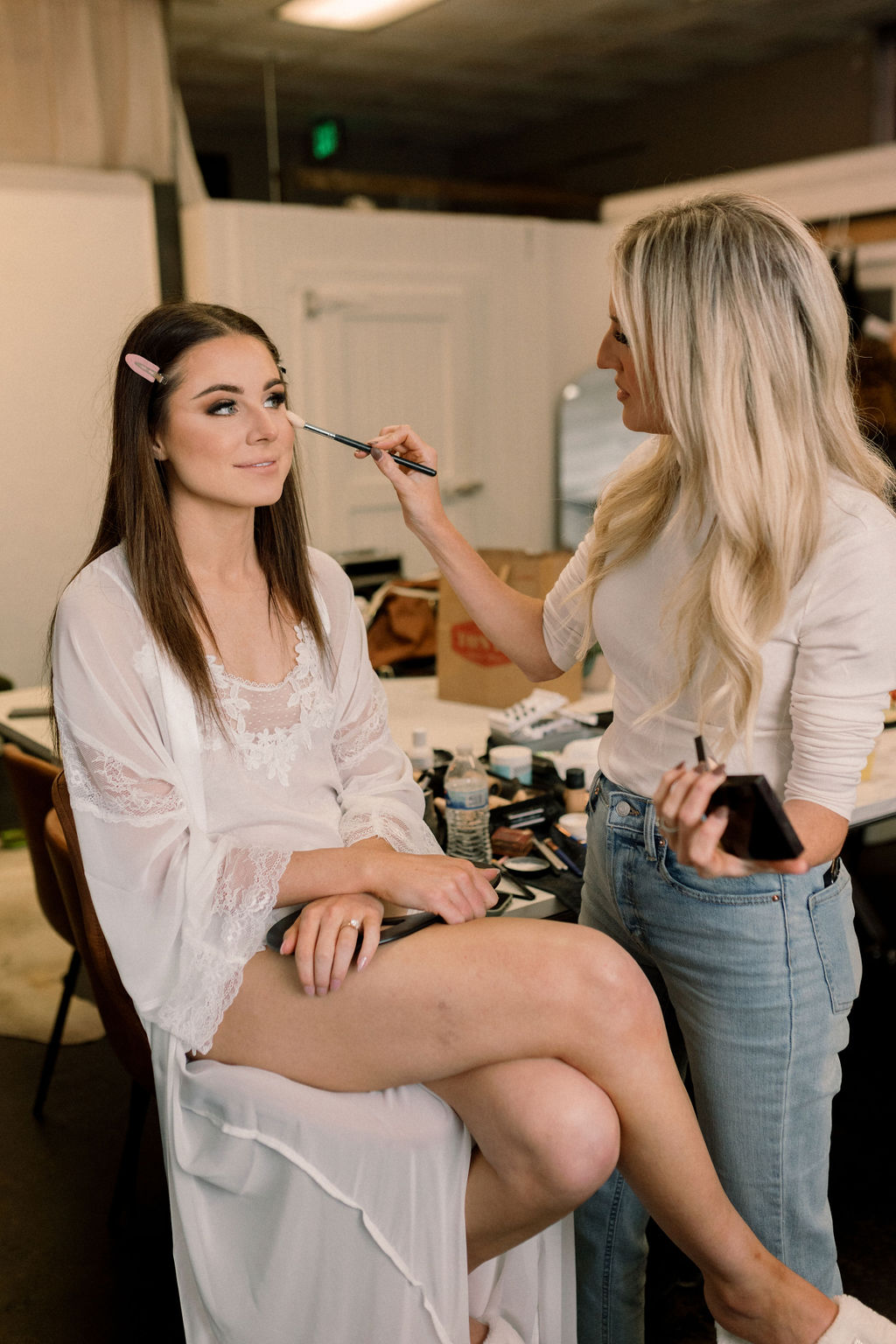 Moss Denver invites you to Get Ready for your big day right here!
Enjoy a relaxing morning with your favorite people getting ready at Moss in both of our getting ready rooms! 
Ask us about Food & Beverage options!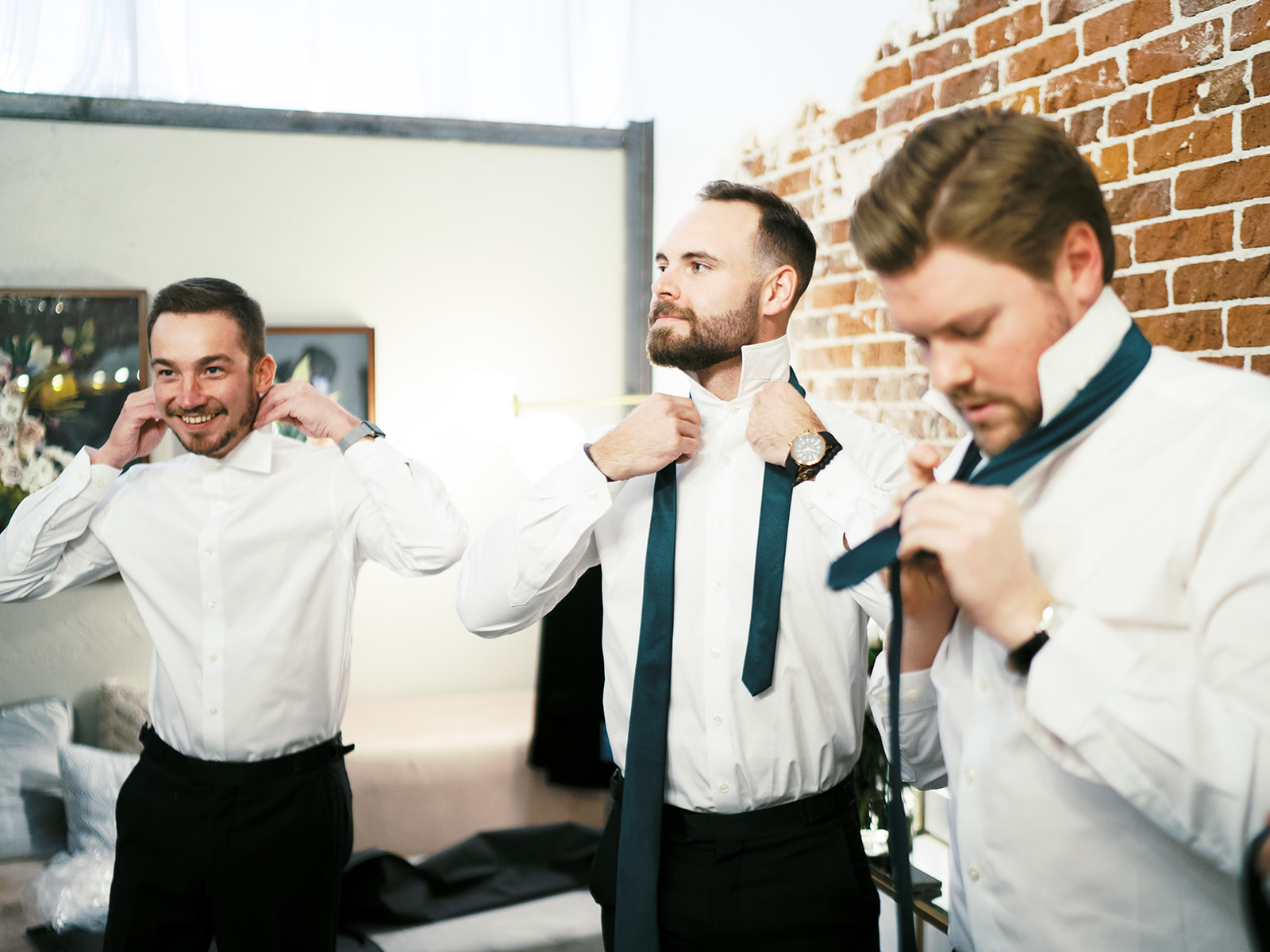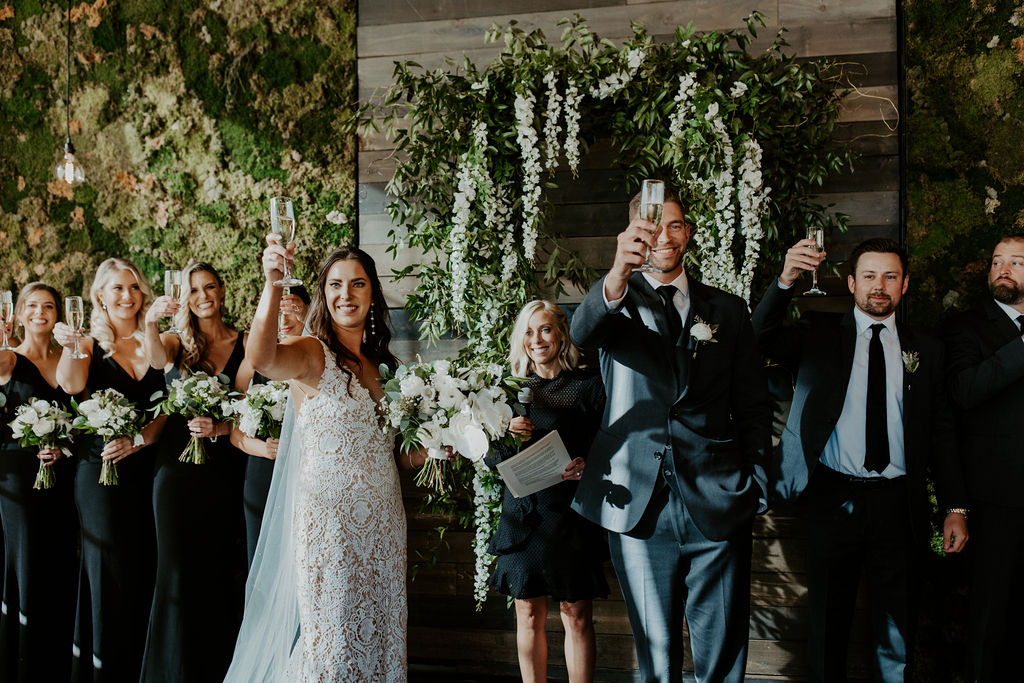 CHECK OUT THE VENDORS WE LOVE!